Displaying items by tag: Personal Trainers
Wednesday, 30 November 2016 08:01
I understand that choosing the right personal training course is a tough decision... I went through the same process almost 20 years ago now when I was in the same position as you.
The part of I found the hardest and most tedious was wading through the sales patter of the various different training providers that I enquired with.
EPTI was set up by personal trainers and is still run to this day by personal trainers. None of us are salesmen, nor do we want to be. We wanted to create a training course that was different from what was being offered elsewhere.
Our aim is for the course to speak for itself and if you take time to read or watch our past students' feedback, then I'll let you decide as to whether we've been successful in achieving that objective.
Click here to see our PT Diploma Graduate Facebook Reviews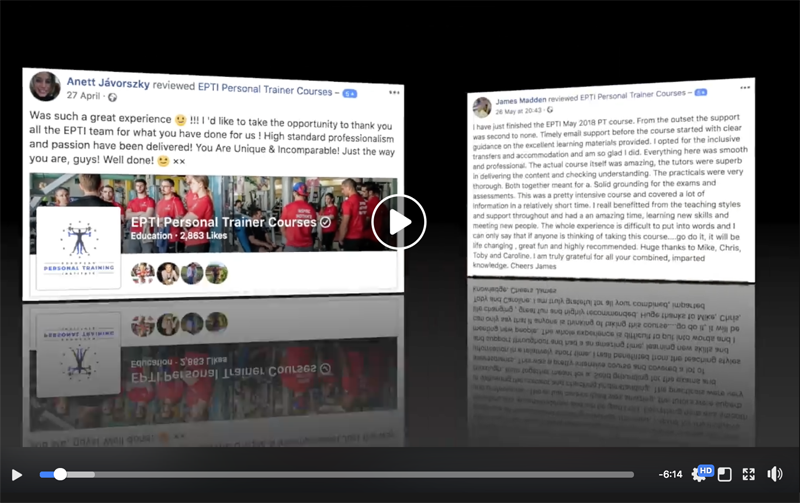 Click here to read our Facebook Reviews
Students travel from all over the world to attend EPTI PT Diploma practical courses.
The feedback we receive is pretty amazing!...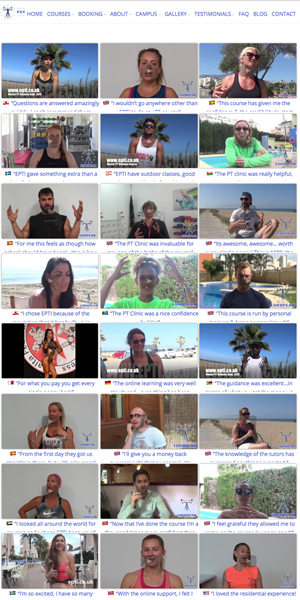 Click here to watch our international students' testimonials